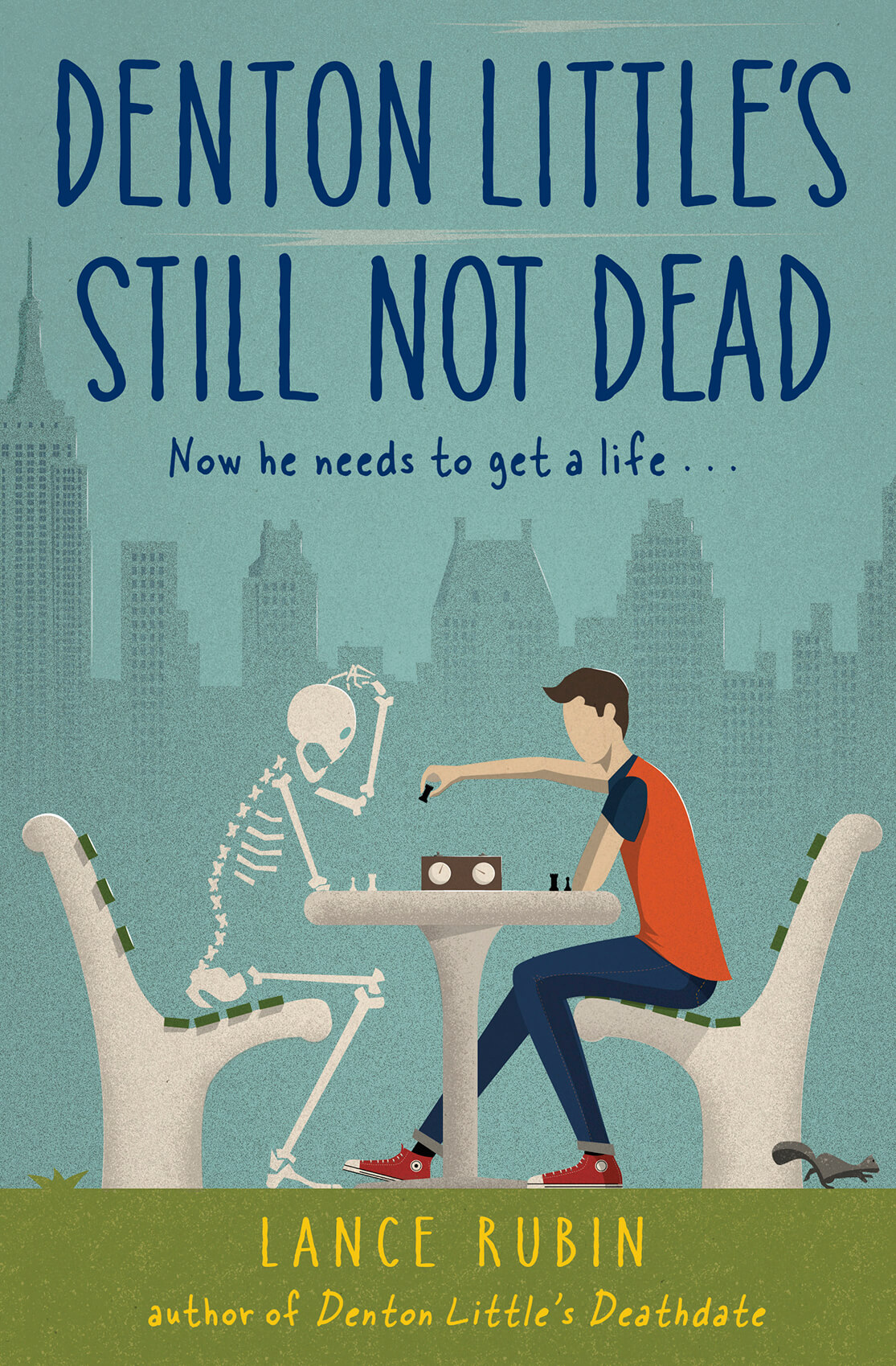 Denton Little's Still Not Dead
Denton Little, Book 2
Young Adult Fiction
Alfred A. Knopf Books for Young Readers
February 7, 2017
352

"Denton and his quirky friends are laugh-out-loud funny, even as their riotous adventures raise deeper questions about science, government control, life, and death." -- SLJ You only live once--unless you're Denton Little! Denton Little lives in a world exactly like our own except that everyone knows the day on which they will die. The good news: Denton has lived through his deathdate. Yay! The bad news: He's being chased by the DIA (Death Investigation Agency), he can never see his family again, and he may now die anytime. Huh. Cheating death isn't quite as awesome as Denton would have thought. . . . Lance Rubin's debut novel, Denton Little's Deathdate, showed readers just how funny and poignant imminent death could be. Now in this sequel, he takes on the big questions about life. How do we cope, knowing we could die at any time? Would you save someone from dying even if they were a horrible person? Is it wrong to kiss the girl your best friend is crushing on if she's really into you instead? What if she's wearing bacon lip gloss? Praise for Denton Little's Deathdate: "Highly original, fantastically entertaining, and laugh-out-loud funny, Denton Little's Deathdate is a wild romp through a night like no other." --Jennifer E. Smith, author of The Geography of You and Me "Let's all pray the grim reaper is even half as witty (and wise) as the deadly talented Lance Rubin. Till then: skip this book at your own peril." --Tim Federle, author of Better Nate than Ever and The Great American Whatever "Rubin is really funny, but like John Green, he manages to be poignant. . . . In other words, it's a keeper." --Bustle
Review:
"Denton Little's Still Not Dead" is a hilarious follow-up to last year's "Denton Little's Deathdate."  It features all of the fun of the original with a heaping dose of existentialism.  This series is definitely for a certain set of readers.  The science of the world is explained a little, but a suspension of disbelief is a requirement.  It won't make you smarter, but it will definitely make you laugh.  Highly recommended for the weird readers among us (which includes yours truly).
This unbiased review is based upon a complimentary copy provided by the publisher.
Content Warning:
Language, Violence, Sexual Situations, Drug Use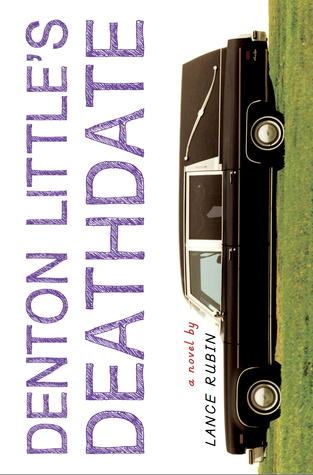 Denton Little's Deathdate
Knopf Books for Young Readers
April 14, 2015
Hardcover
352

Denton Little's Deathdate takes place in a world exactly like our own except that everyone knows the day on which they will die. For Denton, that's in just two days—the day of his senior prom.
Despite his early deathdate, Denton has always wanted to live a normal life, but his final days are filled with dramatic firsts. First hangover. First sex. First love triangle—as the first sex seems to have happened not with his adoring girlfriend, but with his best friend's hostile sister. (Though he's not totally sure—see, first hangover.) His anxiety builds when he discovers a strange purple rash making its way up his body. Is this what will kill him? And then a strange man shows up at his funeral, claiming to have known Denton's long-deceased mother, and warning him to beware of suspicious government characters. . . . Suddenly Denton's life is filled with mysterious questions and precious little time to find the answers.
Debut author Lance Rubin takes us on a fast, furious, and outrageously funny ride through the last hours of a teenager's life as he searches for love, meaning, answers, and (just maybe) a way to live on.
Review:
Seeing as I just finished reading "Denton Little's Deathdate", I can only hope that I stop laughing long enough to write a coherent review.
The plot is one of the most unusual I have read in a young adult novel, especially one meant to be funny while dealing with a guaranteed date of death.  It throws in a lot of curveballs as well, and it keeps you on your toes.  There isn't really an easy way to describe it, or fit it into one genre, and it's very possible that it managed to create its own category.
All of the characters are well-developed and act realistically.  Well, as realistically as the circumstances allow.  Denton is especially endearing, and the dialogue had me sounding like I was recording a sitcom laugh track.  I'm pretty sure even the dogs think I've lost what little was left of my mind.
I highly recommend it for around eight grade and up, but only if you've willing to risk spontaneous urinary incontinence.
This review is based upon a complimentary copy provided by the publisher in exchange for an honest review.
Content Warning:
Excessive Hilarity, Language,  Sexual Situations, Violence