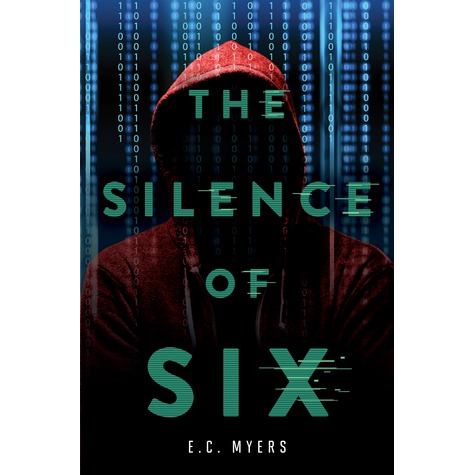 The Silence of Six
Adaptive Books
November 5, 2014
Ebook
274

"WHAT IS THE SILENCE OF SIX, AND WHAT ARE YOU GOING TO DO ABOUT IT?"
These are the last words uttered by 17-year-old Max Stein's best friend Evan just moments before he kills himself after hacking into the live-streaming Presidential debate at their high school.
Haunted by the unforgettable image of Evan's death, Max's entire world is upended as he suddenly finds himself the target of a corporate-government witch-hunt. Fearing for his life and fighting for his own innocence, Max goes on the run with no one to trust and too many unanswered questions.
Review:
"The Silence of Six" is an exciting page turner that begs you not to put it down until you know how it all will end.  Built around the world of computer hacking, compromised security, and government overstepping its bounds, in this day and age it could almost be described as a horror story.  I know it has left me a bit on the paranoid side.
The characters are well-developed, the plot picks up its quick pace from the very beginning, and the plot is unpredictable, which is exactly how any good thriller should be.  The hacker world is also rather extensively explored, which can be both a good and a bad thing.  For those with computer knowledge, it adds to the fun.  For those who are able to gloss over details they do not understand and go with the flow, it does not take away from the excitement.  However, for those who can get lost in details, it may be overwhelming.  It is for that reason that I would not recommend "The Silence of Six" for reluctant school-aged readers.
However, should you fit one of the first two categories listed above and enjoy cyber thrillers, "The Silence of Six" is one fun and exciting read that is not to be missed.
This review is based upon a complimentary copy provided the publisher in exchange for an honest review.
Content Warning:
Language, Violence, Intense Situations