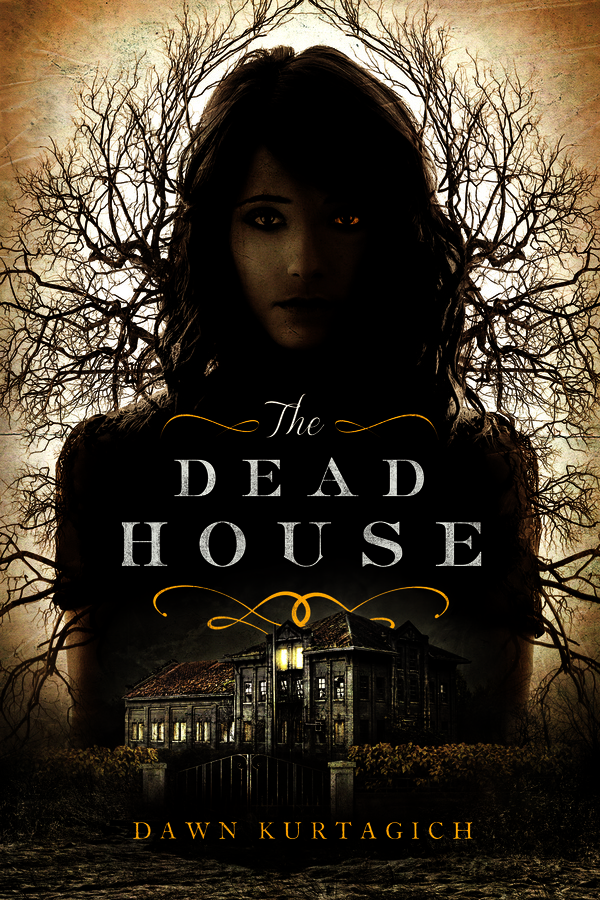 The Dead House
Little, Brown Books for Young Readers
September 15, 2015
Hardcover
432

Welcome to the Dead House.
Three students: dead.
Carly Johnson: vanished without a trace.
Two decades have passed since an inferno swept through Elmbridge High, claiming the lives of three teenagers and causing one student, Carly Johnson, to disappear. The main suspect: Kaitlyn, "the girl of nowhere."
Kaitlyn's diary, discovered in the ruins of Elmbridge High, reveals the thoughts of a disturbed mind. Its charred pages tell a sinister version of events that took place that tragic night, and the girl of nowhere is caught in the center of it all. But many claim Kaitlyn doesn't exist, and in a way, she doesn't - because she is the alter ego of Carly Johnson.
Carly gets the day. Kaitlyn has the night. It's during the night that a mystery surrounding the Dead House unravels and a dark, twisted magic ruins the lives of each student that dares touch it.
Debut author Dawn Kurtagich masterfully weaves together a thrilling and terrifying story using psychiatric reports, witness testimonials, video footage, and the discovered diary - and as the mystery grows, the horrifying truth about what happened that night unfolds.
Review:
"The Dead House" is a wonderfully inventive and creepy book centered around a girl who may or may not suffer from dissociative identity disorder.  Part mystery and part horror, it is one of the best psychological young adult thrillers I have read in a long time.
The thing I most loved about the book is the way in which the story is told.  There are journal entries, therapy transcripts, police interrogations, transcripts of video footage, and news articles.  Since none of these are told from the point of view of someone who knows the full story, it places the reader in the role of a detective.  All of the evidence is laid out to be examined.  I found it very fun to try to decipher it all, even if it did lead to a sleepless night.
The main character(s), Kaitlyn and Carly, are wonderful and complicated.  You can literally feel their fear and confusion in the diary entries.  It's actually quite disturbing.  In a good way, of course.  My only complaint is that the secondary characters seemed a little too flat.  I liked them, but would have preferred to know a bit more about them.
Overall, "The Dead House" is a quick and engaging read that is sure to appeal to horror and thriller lovers from ages 14 and up.  Its fast pacing makes it an excellent recommendation for reluctant readers.  Highly recommended!  Just be sure to keep the lights on.
This review is based upon a complimentary copy provided by the publisher in exchange for an honest review.
Content Warning:
Language, Mild Sexual Situations, Violence