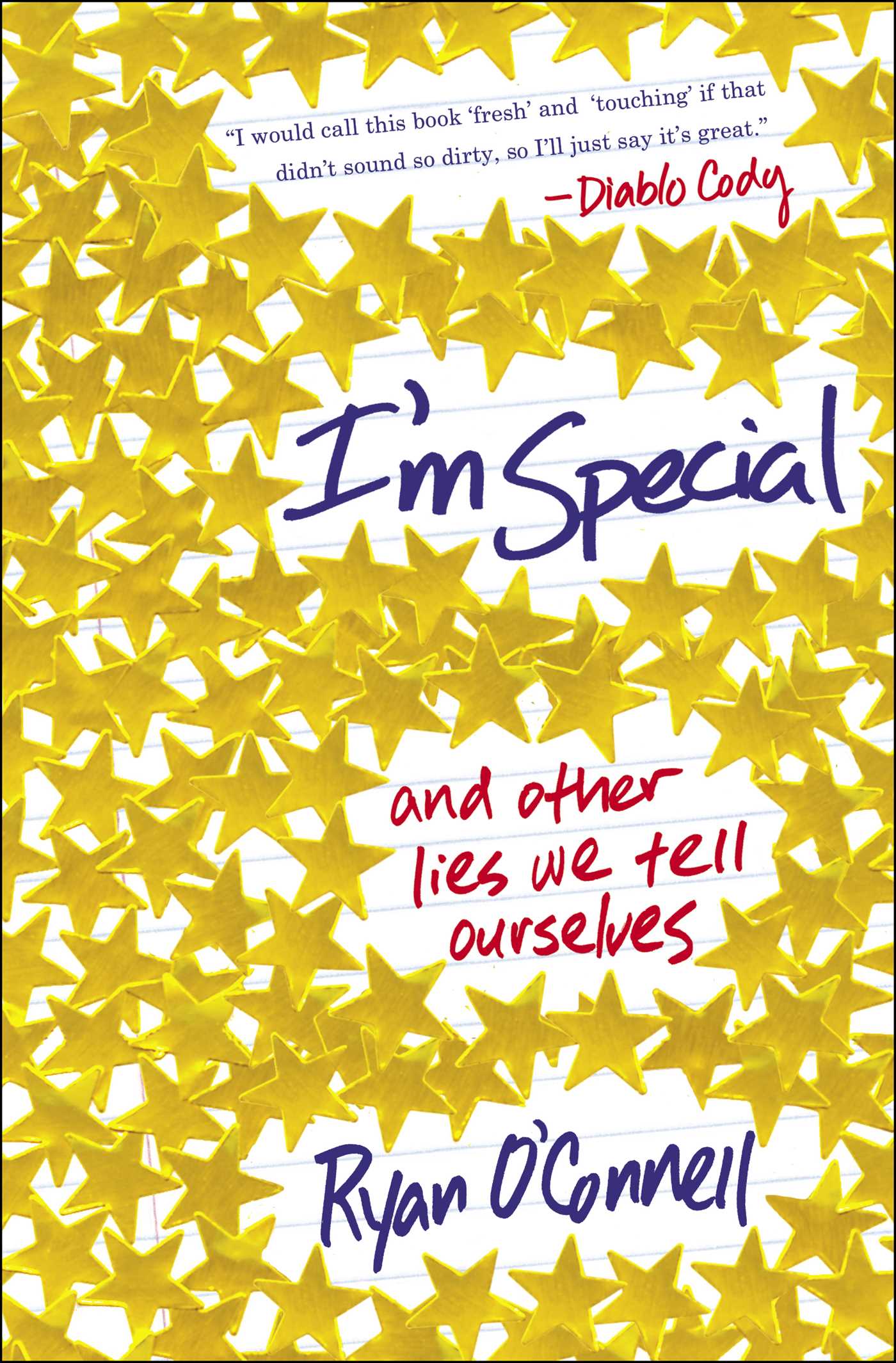 I'm Special: And Other Lies We Tell Ourselves
Simon and Schuster
June 2, 2015
Paperback
208

This hilarious part-memoir, part-manifesto reveals what sets apart the latest generation of young people coming of age in an all-wired, overeducated, and underemployed world.
People are obsessed with Ryan O'Connell's blogs. With tens of thousands reading his pieces on Thought Catalog and Vice, watching his videos on YouTube, and hanging on to each and every #dark tweet, Ryan has established himself as a unique young voice who's not afraid to dole out some real talk. He's that candid, snarky friend you consult when you fear you're spending too much time falling down virtual k-holes stalking your ex on Facebook or when you've made the all-too-common mistake of befriending a psycho while wasted at last night's party and need to find a way to get rid of them the next morning. But Ryan didn't always have the answers to these modern day dilemmas. Growing up gay and disabled with cerebral palsy, he constantly felt like he was one step behind everybody else. Then the rude curveball known as your twenties happened and things got even more confusing.
Ryan spent years as a Millennial cliché: he had dead-end internships; dabbled in unemployment; worked in his pajamas as a blogger; communicated mostly via text; looked for love online; spent hundreds on "necessary" items, like candles, while claiming to have no money; and even descended into aimless pill-popping. But through extensive trial and error, Ryan eventually figured out how to take his life from bleak to chic and began limping towards adulthood.
Sharp and entertaining, I'm Special will educate twentysomethings (or other adolescents-at-heart) on what NOT to do if they ever want to become happy fully functioning grown ups with a 401k and a dog.
Review:
I am not sure how the work of Ryan O'Connell has not come across my screen before, but if any articles he has written are half as good as "I'm Special", then I need to read them all.  The book is not only hilarious, but also true, and explains so much about the millennial generation.
Mr. O'Connell is a very self-aware individual, which makes him the perfect writer to put a voice to the millennial generation, because self-awareness is not always a trait widely attributed to them/us.  I'm a generation straddler, so half of it seemed to apply to myself or my parents, and the other half seemed to apply to every friend and relative I have who is younger.  During some of the stories I was actually saying out loud, "That's me! I do that all the time!" It should probably be embarrassing that I had that reaction, because every time it was because of something weird, quirky, and/or off-putting, but it is what it is.  He makes it feel ok to be the way we are.
"I'm Special" has quite a bit of rather adult content, so if that bothers you it is probably not a good fit.  Otherwise, as long as you aren't afraid to laugh at yourself (because you will identify with someone in the book), I recommend it to anyone looking to be entertained while also being made to think about their life choices.
This review is based upon a complimentary copy provided by the publisher in exchange for an honest review.
Content Warning:
As this is an adult book, there is no content warning.