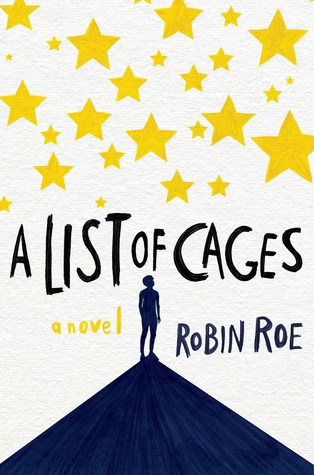 A List of Cages
Disney-Hyperion
January 10, 2017
Hardcover
320

When Adam Blake lands the best elective ever in his senior year, serving as an aide to the school psychologist, he thinks he's got it made. Sure, it means a lot of sitting around, which isn't easy for a guy with ADHD, but he can't complain, since he gets to spend the period texting all his friends. Then the doctor asks him to track down the troubled freshman who keeps dodging her, and Adam discovers that the boy is Julian--the foster brother he hasn't seen in five years.
Adam is ecstatic to be reunited. At first, Julian seems like the boy he once knew. He's still kind hearted. He still writes stories and loves picture books meant for little kids. But as they spend more time together, Adam realizes that Julian is keeping secrets, like where he hides during the middle of the day, and what's really going on inside his house. Adam is determined to help him, but his involvement could cost both boys their lives
.
First-time novelist Robin Roe relied on life experience when writing this exquisite, gripping story featuring two lionhearted characters.
Review:
I'm not sure saying I loved "A List of Cages" is appropriate because of the subject matter, but I can say I loved Julian and Adam.
This book broke my heart and some parts were very difficult to read.  Yet it was also a good reminder that humanity still exists in this world, even in the darkest of places.  I don't want to spoil how the plot develops, but I will say that the bond between the characters is beautiful.  Julian's ability to see when others are trapped in their own cages is remarkable.  We don't get to see how their stories play out, but that is true to life.  We're all on our own journey.
My only problem with the book is that at times the characters felt just a touch too naive in their decision-making, particularly Adam.  It doesn't take away from the plot or the writing.  It's a minor flaw in an otherwise exceptional book.
As a warning, there is abuse in "A List of Cages" and it is graphic. If this is a trigger for you, I would recommend you give it a pass.  Otherwise, I recommend it for everyone high-school aged and up.  It's simply beautiful.
This unbiased review is based upon a complimentary copy provided by the publisher.
Content Warning:
Language, Sexual Situations, Violence, Underage Drinking, Graphic Child Abuse