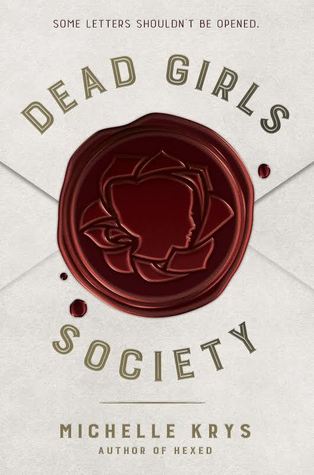 Dead Girls Society
Delacorte Press
November 8, 2016
Hardcover
304

You are cordially invited to participate in a game of thrills and dares. Tell no one, and come alone. If you dare.
Hope is sick of everyone treating her like she's breakable. Sure, she has cystic fibrosis (basically really bad lungs), but she's tired of being babied by her mom and her overprotective best friend, Ethan, not to mention worrying about paying for her expensive medication and how she's going to afford college.And she's bored with life in her run-down New Orleans suburb.
When an invitation arrives from a mysterious group that calls itself the Society, Hope jumps at the chance for some excitement. This could be her ticket out. All she has to do is complete a few dares and she just might win some real money.
But the Society isn't all that it seems . . . and soon Hope finds that playing the game isn't a choice—it's a requirement.
Review:
"Dead Girls Society" is a young adult thriller that delivers on its promise of suspense.
The main character, Hope, has cystic fibrosis and an extremely over-protective mother.  Those things lead her to be sucked into a deadly game of truth or dare.  All of the secondary characters are diverse, have their own reasons for playing the game, and are interesting and well-developed.  The plot is tense and moves quickly.  There are enough twists and turns to keep the reader guessing, as well as up way past their bedtime.
"Dead Girls Society" is a good read for young adults and adults who enjoy a good thriller.
This unbiased review is based upon a complimentary copy provided by the publisher.
Content Warning:
Language, Brief Sexual Situations, Violence, Some Gore