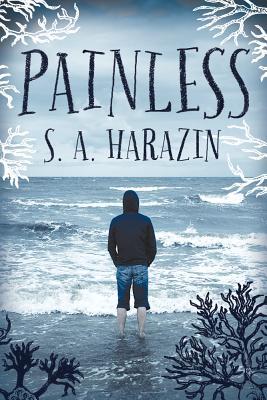 Painless
Albert Whitman Teen
March 1, 2015
Hardcover
272

A first kiss. Falling in love. Going to prom. These are all normal things that most teenagers experience. Except for 17-year-old David Hart. His life is anything but normal and more difficult than most. Because of the disease that wracks his body, David is unable to feel pain. He has congenital insensitivity to pain with anhydrosis--or CIPA for short. One of only a handful of people in the world who suffer from CIPA, David can't do the things every teenager does. He might accidentally break a limb and not know it. If he stands too close to a campfire, he could burn his skin and never feel it. He can't tell if he has a fever and his temperature is rising. Abandoned by his parents, David now lives with his elderly grandmother who is dying. When David's legal guardian tells him that he needs to move into an assisted living facility as he cannot live alone, David is determined to prove him wrong. He creates a bucket list, meets a girl with her own wish list, and then sets out to find his parents. All David wants to do is grow old, beat the odds, find love, travel the world, and see something spectacular. And he still wants to find his parents. While he still can.
Review:
"Painless" is a book about a boy, David, who suffers from a life-threatening disease called CIPA that makes it impossible for him to feel pain or changes in temperature.
The world of David is a fascinating one, with inner thoughts and situations that are not what most of us have ever been exposed to.  Additionally, there is a wealth of information about CIPA and what life is like for those living with it.  The plot is excellent in that it shows how David learns to come out of his shell and begin dealing with the world around him, facing his fears head-on, along with learning there are people there to help him and how to accept that help.
Unfortunately, there is almost zero resolution to the mysteries in the plot.  While realistically all of life's problems are rarely solved easily, it would have been nice for there to be some sort of closure for the reader to at least one of the threads.  It made what was a good read a source of frustration, and that is what is lingering in my head as I write this review.
I cannot recommend "Painless", nor can I say not to read it.  It will depend upon the reader whether or not it is appealing.
This review is based upon a complimentary copy provided by the publisher in exchange for an honest review.
Content Warning:
Brief Discussions of Sexual Situations, Language, Violence