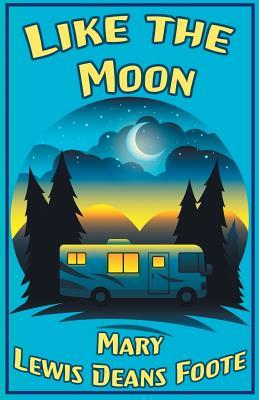 Like the Moon
Realistic Adult Fiction
S&H Publishing, Incorporated
Paperback
206

In this charming novel, Mary Lewis captures the style, rhythm, and heart of a small, rural community in the South. From the first sentence to the last, she draws the reader in with colorful dialect and lovable, eccentric characters. In vibrant hues, Like the Moon weaves the fabric of a community through its oral storytelling traditions.
Review:
"Like the Moon", by Mary Lewis Deans Foote, is what can only be described as a work of love about the daily lives of those born and raised in the south.
From the dialect to the common disagreements (should you break the leaves before or after cooking your collards?), it is a perfect picture about life in a small farming area.  Everyone born and raised in the rural south can probably say they know all of these characters, by different names of course, in their own communities.
The story is told as though you are sitting around the kitchen table with the narrator, listening to what's been going on while you were away on a trip.  It is all vividly described and characters well-developed, while taking the time to meander through the stories, weaving in and out of memories of the past.  It's a true slice-of-life tale, and most likely will not be enjoyable for those who want a speedy plot with a lot of action.
If you want to take the time to savor slow southern living, then this is the book for you.  The only reason I gave it four stars, as opposed to five, is that it is most definitely a niche book, and the dialect may be off-putting to those unfamiliar with the southern way of speaking.
This review is based on a complimentary copy provided through the GoodReads First Reads program in exchange for an honest review.
Content Warning:
No content warning, as this is an adult book.