About The Rules of Rebellion:
Skinny dip (her idea)




2. Prank someone (his idea)




3. Stargaze (her idea)




4. Kiss someone (his idea)





Leo Zimmerman has had a crush on his curvy best friend Kylie Jenkins since forever, so When he discovers the girl with a flair for baking has a newfound plan to rebel against her overbearing parents, he's determined to be the one to help her carry it out. Who better than a self-proclaimed rebel like himself to show her the ropes of letting loose?





Sure, taking her to her first high school party, helping her sneak out of the house, or watching a sunset together isn't exactly a hardship, but much harder is masking his feelings the more time they spend together. And when he suggests adding "kiss a boy" to Kylie's plan and she accepts…suddenly all his dreams seem to be coming true.





But Leo's got a secret that could change everything between them, and it's only a matter of time before it comes to the surface.
Buy: https://entangledpublishing.com/the-rules-of-rebellion.html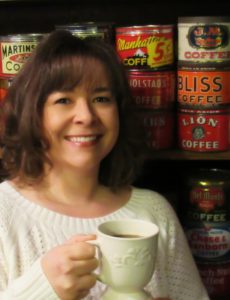 About Amity Hope:

Amity lives in beautiful northern Minnesota with her two sons, two cats and their Rottweiler.
She has a degree in elementary education and worked in that field for ten years before deciding to self-publish.
Her first self-published novel, Twisted, was listed by Amazon as a Top 100 Kids & Teens Kindle Book of 2012. It hit Amazon's Teen & Young Adult Contemporary Romance Best Sellers List in several countries. Truths and Dares held the #1 position on Amazon's Best Sellers in Teen & Young Adult Contemporary Romance eBooks in the UK.
If she's not writing or spending time with her boys, she's most likely reading.
Author Links:
Author Twitter: https://twitter.com/AmityHopeAuthor
Author Facebook: https://www.facebook.com/Amity-Hope-Author-Page-134913686647605/
Author Instagram: https://www.instagram.com/amityhopeauthor/
Author Pinterest: https://www.pinterest.com/amityhope/
Author Goodreads: https://www.goodreads.com/author/show/6428483.Amity_Hope