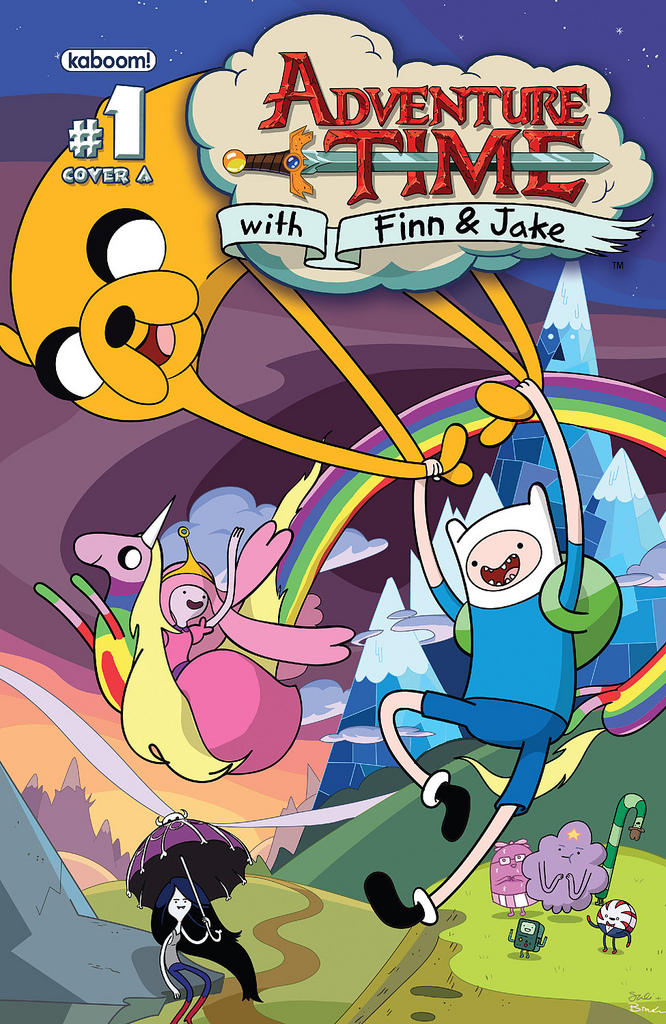 Adventure Time Comics Vol. 1
Adventure Time Comics
KaBOOM!
February 28, 2017
Paperback
112

Oh My Glob! We've unleashed some of the industry's best cartoonists into the Land of Ooo to share their most algebraic and original stories!
WHAT TIME IS IT?!
It's ADVENTURE TIME COMICS time! These sweet shorts come in many shapes and sizes, featuring all of the beloved characters from the Land of Ooo, written and illustrated by acclaimed cartoonists and storytellers from all over the world.
Featuring work by: Katie Cook (My Little Pony), Art Baltazar (Tiny Titans), Tony Millionaire (Maakies and the Sock Monkey), Box Brown (Andre the Giant), Greg Smallwood (Moon Knight), Sophia Foster-Dimino, Marguerite Sauvage (DC Bombshells), Kelly Thompson (Jem And The Holograms), Savanna Ganucheau (Bloom), S. M. Vidaurri (Iron), Veronica Fish (Archie), Jim Zub (Wayward), Derek Charm (Jughead), James Lloyd (Above the Dreamless Dead), and many more!
Review:
"Adventure Time Comics Vol. 1" is the perfect comic collection for beginning readers.  All of the beloved characters from the show are there, and the stories are short but fun.  Each story features a different artistic style, so it is also a good introduction to the world of comics in general.  Of course, it isn't just for kids!
This unbiased review is based upon a complimentary copy provided by the publisher.