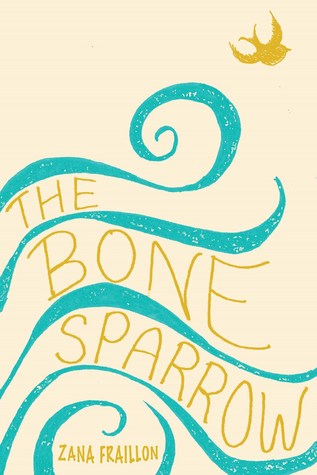 The Bone Sparrow
Disney-Hyperion
November 1, 2016
Hardcover
240

"Indispensable."-Booklist (starred review)
GUARDIAN CHILDREN'S FICTION PRIZE 2016 FINALIST
Subhi is a refugee. He was born in an Australian permanent detention center after his mother and sister fled the violence of a distant homeland, and the center is the only world he knows. But every night, the faraway whales sing to him, the birds tell him their stories, and the magical Night Sea from his mother's stories brings him gifts. As Subhi grows, his imagination threatens to burst beyond the limits of the fences that contain him. Until one night, it seems to do just that.
Subhi sees a scruffy girl on the other side of the wire mesh, a girl named Jimmie, who appears with a notebook written by the mother she lost. Unable to read it herself, Jimmie asks Subhi to unravel her family's love songs and tragedies that are penned there.
Subhi and Jimmie might both find comfort-and maybe even freedom-as their tales unfold. But not until each has been braver than ever before and made choices that could change everything.
Review:
There are not enough stars to give "The Bone Sparrow."  Even a thousand would be insufficient.
Subhi, the main character, is a child born inside an Australian detention camp to a Burmese refugee.  The way the story progresses is a work of art, with the reader taking the journey with Subhi as he grows to realize the only world he has ever known is not at all normal or fair.  It's a painful path to take with him.  There are occasional chapters written in third person about the life of Jimmie, a girl from the outside.  She provides both her own story and a way to see the contrast of what people think goes on and what actually happens inside of the camps.
The book is written for middle graders and does an excellent job of presenting very difficult subjects at an appropriate reading level without sugar-coating any of the horror.  I believe any age group ten and up should read "The Bone Sparrow," but the fact that children can learn from the lessons contained within it gives me hope for the future of humanity.
Highly recommended.
This unbiased review is based upon a complimentary copy provided by the publisher.
Content Warning:
Violence, Abuse