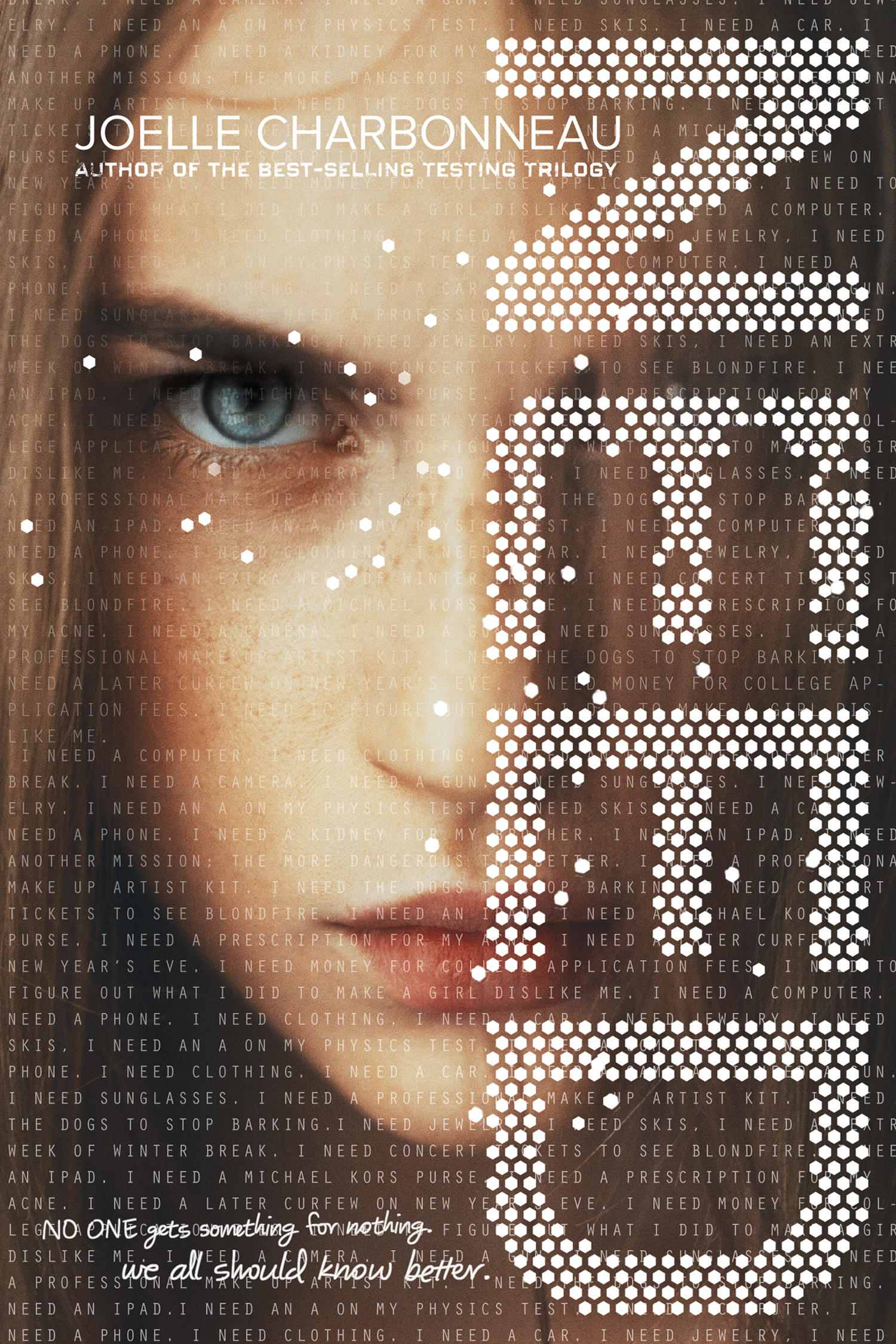 Need
HMH Books for Young Readers
November 3, 2015
Hardcover
352

"No one gets something for nothing. We all should know better."
Teenagers at Wisconsin's Nottawa High School are drawn deeper into a social networking site that promises to grant their every need . . . regardless of the consequences. Soon the site turns sinister, with simple pranks escalating to malicious crimes. The body count rises. In this chilling YA thriller, the author of the best-selling Testing trilogy examines not only the dark side of social media, but the dark side of human nature.
Review:
It takes quite a bit to scare me as far as books are concerned, but "Need" had me wishing I had left the lights on when I went to bed.  It's a solid new book from the author of the popular "Testing" series that fans of thrillers or the author will not want to miss.
The story is told through the first person with Kaylee and through the third person using various students who are members of the new social networking site "Need."  Need promises to deliver what those who make requests need (though it's really wants), but at a price.  Mixing the points of view makes for a great mystery that gives the readers enough clues to keep it interesting, but not so many that it's obvious what is going on.
All of the characters are compelling, even those with only a few pages in total devoted to them.  The plot makes for a page-turner and never slows down.  It also brings up many serious issues about social networking and human nature, both good and bad.   In fact, aside from a few events that seem a bit of a stretch of reality, I can't find anything that I didn't like about "Need".  Also, there is one instance of animal abuse and death, though it isn't gratuitous and is important to the plot, so please beware if that triggers you.
I recommend "Need" to all of those old (and brave) enough to handle a book that is terrifying because it could actually happen.  It can be used to spark discussion about dangers, both online and off, as well as how we treat others.
This review is based upon a complimentary copy of the book provided by the publisher in exchange for an honest review.
Content Warning:
Language, Sexual Situations, Violence, Animal Abuse