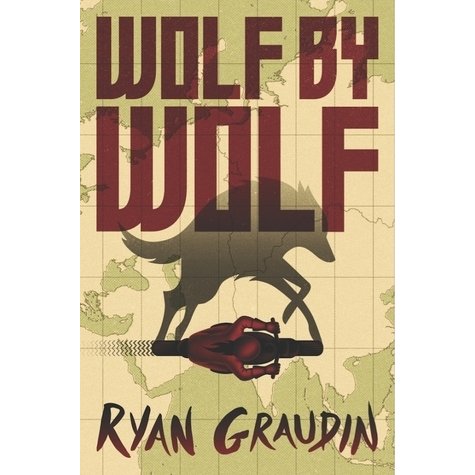 Wolf By Wolf
Little, Brown Books for Young Readers
October 20, 2015
Hardcover
400

Her story begins on a train.
The year is 1956, and the Axis powers of the Third Reich and Imperial Japan rule. To commemorate their Great Victory, they host the Axis Tour: an annual motorcycle race across their conjoined continents. The prize? An audience with the highly reclusive Adolf Hitler at the Victor's ball in Tokyo.
Yael, a former death camp prisoner, has witnessed too much suffering, and the five wolves tattooed on her arm are a constant reminder of the loved ones she lost. The resistance has given Yael one goal: Win the race and kill Hitler. A survivor of painful human experimentation, Yael has the power to skinshift and must complete her mission by impersonating last year's only female racer, Adele Wolfe. This deception becomes more difficult when Felix, Adele's twin brother, and Luka, her former love interest, enter the race and watch Yael's every move.
But as Yael grows closer to the other competitors, can she be as ruthless as she needs to be to avoid discovery and stay true to her mission?
From the author of The Walled City comes a fast-paced and innovative novel that will leave you breathless.
Review:
I don't typically gravitate toward alternate history novels, but I decided to give "Wolf By Wolf" a chance because of the exceptional writing and research shown by Ryan Graudin in "The Walled City".  I am glad that I did.
The novel tackles two big "what ifs": What would happen had Germany and Japan won World War II, and what would happen if some of the Nazi doctors' more gruesome and occult human experiments had been successful?  The research into these topics is obviously thorough and shines through in every historical part written.  Add into it a long-distance motorcycle race, and you have a fast-paced plot that makes the book almost impossible to put down.
The book could earn five stars based on the heroine, Yael, alone.  She is a survivor in the most literal sense, and the way she is written makes us imagine the horrors she has seen in unsettling detail.  While she has a mission, she is true to herself and her morals, unwilling to compromise what is right.  She is the type of protagonist that can inspire the reader in the own lives, and for that fact alone I hope "Wolf By Wolf" is widely read.
"Wolf By Wolf" is a novel which I cannot recommend highly enough for those ages 8th grade and up.  In addition to being a fantastic and inspiring read, it is also a good starting point for teaching about the horrors of the Holocaust.
This review is based upon a complimentary copy provided by the publisher in exchange for an honest review.
Content Warning:
Language, Sexual Situations, Violence